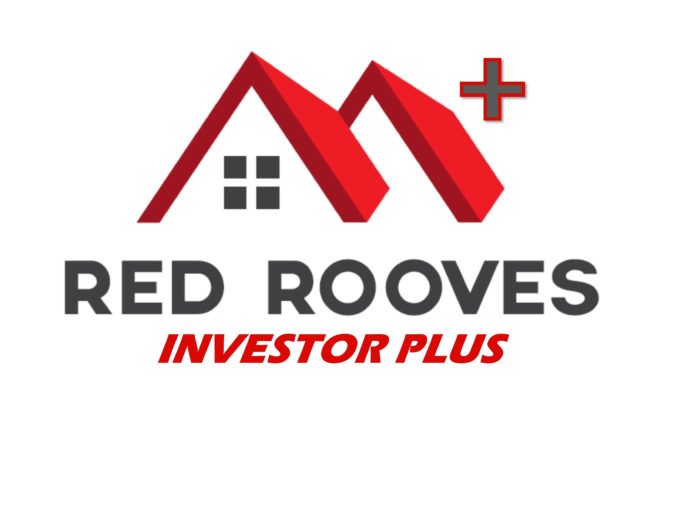 HMO – What is a House of Multiple Occupancy?
The conversion of old or limited in size property into an upgraded and more financially rewarding HMO has become one of the most popular investment projects for established landlords and first time property investors. HMOs tend to provide a more lucrative return on investment and offer an enhanced economic solution to occupants.
Property is one of the most common areas of investment by professionals as it provides an excellent source of additional and ongoing income and increasing numbers of investors are turning to property that has either already undergone conversion to HMO or has the potential to be converted.
The official definition of HMO is a property rented out by at least 3 people who are not from one household but share facilities like the bathroom and kitchen" according to the UK Government. HMOs, or the name by which they have previously been known -'house shares', are very popular in the UK and particularly in university cities like Liverpool where a large number of students, working professionals and young families share a house with three, four, five, six, or more bedrooms. Liverpool's 70,000-strong and growing student population make the port an ideal city for HMO investment with L7 and L6 districts ranking 1st and 2nd respectively for the highest rental yields in the UK.
Investors seeking to let property as an HMO in England or Wales should be aware there are a set of standards and licensing requirements to be met in order to gain legitimacy and the official right to call property a House of Multiple Occupancy.
HMO – Investor Outlook
Increased profit: If a single buy-to-let property in Liverpool generates investors £800 per month, an HMO property is likely to generate at least double that income. Fewer rental voids: Property investors are familiar with how difficult it can be if property is untenanted for a period of time. The risk of this is far less with HMO property as it's possible to let at least some of the property continuously. High demand: As it has become increasingly more expensive to rent alone or indeed purchase a house, the demand for HMOs is rising, particularly in England, due to the number of university cities and the vast amount of young working professionals and students. For example, 30% of Liverpool's population is under the age of 25.
HMO – Tenant Outlook
From a Tenant's Perspective Prospective tenants looking to rent living space can benefit from an HMO as follows: Costs: It is significantly cheaper to occupy a shared property with other tenants from the perspective of the initial rental fee and additional expenses such as utility bills as these are usually shared or already included in the rental payment as many landlords let HMOs on the basis of 'bills included' in the 'price per person per week' scenario of shared renting. Emotional factors: Many occupants of HMOs are away from home for the first time or working away from home and it's easier to make new friends or share living expenses with work colleagues by occupying an HMO.
HMO – Potential Pitfalls
Converting property into an HMO isn't necessarily a bed of roses and it's important to consider that HMOs are highly regulated and require licensing. New HMO regulations came into force in England on 1st October 2018 with requirements varying across different local authorities therefore it's incredibly important to conduct thorough research before deciding to covert a property to an HMO or indeed invest in an established HMO.
What is an HMO licence?
Property investors/owners need to obtain an HMO licence in order to officially possess and manage a property that falls into the HMO category. The UK Government has segmented HMO licensing into two separate sections – mandatory licensing and additional licensing.
Mandatory licensing is required for all HMOs that have three or more storeys and accommodate five or more people from at least two separate households.
Additional licensing refers to other categories required by different councils in situations where there is evidence of poor management of the HMO by its property manager or owner.
How do you obtain an HMO licence?
To apply for an HMO licence from a local authority, the property investor/owner must ensure the property is suitable for the number of tenants that are to occupy it. For example, property size, room sizes and number of bathrooms etc. The new regulations that came into force in England in October 2018 specify exact room sizes in order to obtain an HMO licence. Due diligence or 'fit and proper' checks will be carried out on the manager of the house whether that be the owner of the property or an appointed professional agent. An HMO licence will only be granted if the person in charge has a clear history with no criminal records or breaches of landlord regulations/code of practice. In addition, the relevant local authority will require an up to date gas safety certificate prior to and every year after a licence has been granted. The installation and maintenance of smoke alarms and safety certificates for the electrics and eletrical appliances in the property are also compulsory requirements.
HMO licences expire after five years and must be renewed prior to the expiry date. A separate HMO licence is necessary for every HMO owned and managed by an individual property investor.
How much does HMO licensing cost?
The cost of applying for HMO licensing will vary depending on the location of the property, its size, number of bedrooms and the application method. There are additional fees that may be related to inspections or recoveries.
Planning Permission
It is imperative for property investors to carry out research into whether Planning Permission is required for an HMO. Failure to obtain permission where it is required can result in a fine of as much as £20,000. Planning Permission is required if the local authority has enforced an Article 4 Direction. In this case, changing from C3 Dwelling House to C4 HMO will need planning permission. C3 or Dwelling House/Flat is the official classification of a home used by a single person or single family. C4 or HMO is a shared house, including up to six unrelated persons.
Red Rooves is proud to offer free consultations regarding HMO projects.

Get in touch with karen@redrooves.co.uk or contact our team on +44 151 374 2701.