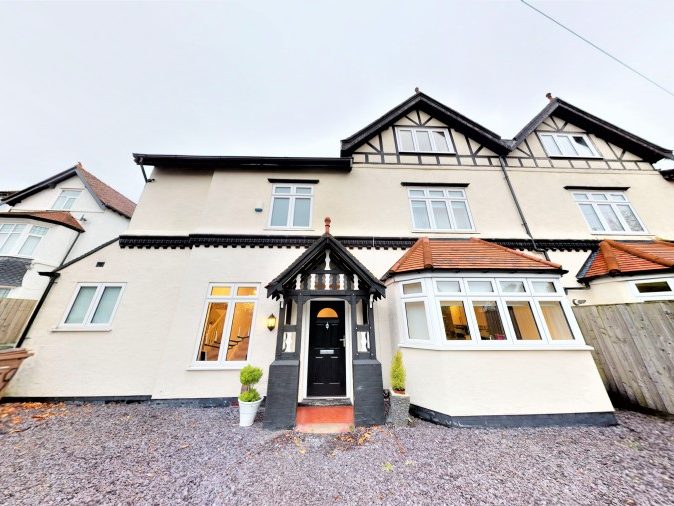 For many buying and selling a property can be one of the most stressful situations in life and worrying about what to do to your property before putting your house on the market isn't worth the stress. The toing and froing on whether it is the right time or decision can be both timely and costly. Thankfully, there are ways in which you can check the market and more specifically, your area to see if its both the right time to buy/sell and the price that is being achieved.
This article is based around preparing your home for sale. Below our 6-step guide will hopefully help you to both make your decision and prepare your home for the market.
Research the market
Firstly, you can do your own homework on the current value situation in your area. Some websites offer what your property may be worth, but these are not a specific guide figure to work off, your best solution is to look into recent sales in your area to give you an idea of what the recent sales are. The major factor to also look out for is condition, for example a 3 bedroom semi-detached property that requires refurbishment will not achieve the same figure as a 3 bedroom semi-detached property that only requires the new owner to add their stamp too.
Before you put your home on the market, go to Zoopla.co.uk to see what is happening in the market near you
Finding the Right Estate Agent
This is the most important decision to make when selling your home. Looking for the right agent for you is paramount. You want an agent that wants to sell your home as much as you do and who will go that extra mile to help you achieve this. Cost is also a major factor as you don't want to be spending thousands on trying to sell your home, knowing its on the market and you haven't had one enquiry or viewing on your property. A simple way to find the right agent for you is look around for companies that offer free home visit valuations. Ask a few companies to visit your home, as you will get your own impression of the company from their visit and a bonus of what they think your house is worth. A face-to-face valuation also means that most companies should be able to give you the properties potential value as they are able to see the condition of the property.
Before putting your home on the market, customer testimonials are a good place to start looking for the right agent, to see how other people have viewed their experience with an Agent. View our testimonials here.
Clean and Declutter your home
Once you have decided to sell and chosen your agent, they will arrange a date and time to come to your property and take photographs to put onto the market. Before that happens, decluttering and organizing your home will go along way. Photographs of properties with untidy rooms full of clutter may put off potential buyers as they cannot see beyond the clutter. A decluttered and clean home allows potential buyers to see the actual property instead of the 'clutter'.
Before you put your home on the market, ensure that everything is in place to allow the agent to capture the best images and video's possible.
Gardens
This one may seem a bit obvious, but to those with front gardens, you can make first impressions count. A well-manicured garden will add a lot more 'kerb appeal' than those with an overgrown uncared-for garden space. The front of your property is the first part of your home that potential buyers will see, give them a reason to want to see more. We are not saying bring in professional gardeners but a few suggestions; mow the lawn, trim any overgrown shrubbery, and get rid of any weeds. The same applies with the rear garden, this could be a potential deal breaker as a lot of buyers could be put off if the rear garden requires a lot of work. The added suggestions for the rear garden, paint the fence if its looking tired and clean up any dog mess.
Bathrooms and Kitchen
These are possibly the most important areas in your home as they are the most expensive to upgrade. Show these rooms in their best possible light. For bathrooms, declutter and clean, open a window if it's not too cold, store away washing and toiletries, and a clean shower curtain goes along way. You want buyers to vision themselves living there so storing away your belongings will help them with this. Kitchens again like the bathroom, clean and declutter. Clean and tidy worktops, windows and floors as well as good lighting and airing will show off this rooms best potential.
DIY Jobs
You want to show your home off at its best and sometimes that may include doing that odd job that you kept putting off. Freshening up the walls with a lick of paint, regrouting the bathroom tiles, filling in the odd hole in the wall, all these easy to fix jobs that will help sell your property and stop potential buyers looking for ways to talk themselves out of buying. The best possible way to decided what does/doesn't need to be done is put yourself in a potential buyers position, look around your home as if you were going to buy it and look at jobs that are easily fixed but may put you off when buying.